About myself
I'm Atanu. Since the beginning of my journey as a freelance designer nearly 12 years ago, I've done remote work for agencies, consulted for startups and collaborated with talented people to create digital products for both business and consumer use. I'm quietly confident, naturally curious and perpetually working on improving my chops one design problem at a time.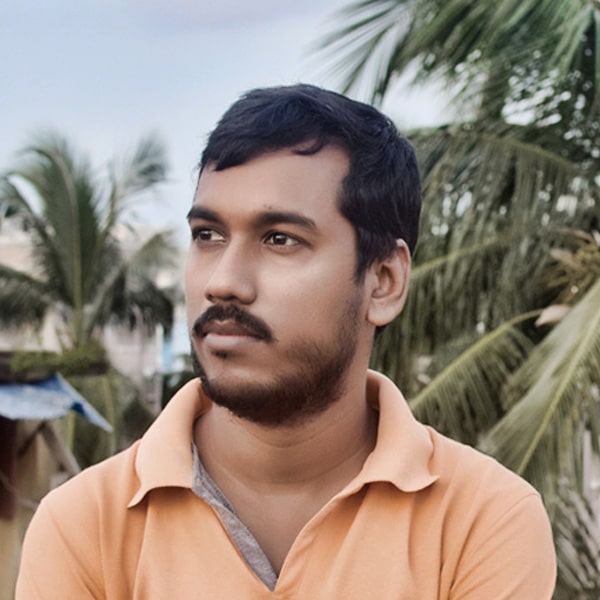 Developer | DevOps | Automation | Security Auditor
Before I go to my career related information, I would like to share some of my basic and personal information.
I help developers, small agencies and businesses bring their ideas to life - on time and on budget.
Let's work together to bring your vision to life!
More than 208+ worldwide clients are happy to work with me. They say - what I offer is more than what I say ...
Facts
Software development is hard. Managing projects is hard. Working remotely is hard. Here are some things I'm good at, to help ease the pain.
Problem Solving: I can take vague problems and requirements and break them down into steps and solutions.
Structuring: I value simple content structure, clean design patterns and thoughtful interactions.
Communicating: I can explain things clearly, communicate problems quickly and write accurately and concisely.
Organising: I can self-manage, work within deadlines, organise projects and present well-structured and complete deliverables.
Caring: I genuinely care about people and love helping fellow designers work on their craft.
Architecture I follow
Creating application that gets a lot of user's attention is not just about knowing various programming languages. I also need to follow some other concepts like - DevTools, data formats, testing, APIs, authentication, server management and a lot of stuff. Here are some world standard architecture I follow to complete my goal.
Continuous Integration
Continuous Delivery
Microservices
Infrastructure as Code
Monitoring and Logging
Collaboration
Security & vulnerabilities
Code versioning & Bug tracking
Performance tuneup
Automation
Data Collection & Analytics
Artificial Intelligence
Skills
I have the following skills to achieve project development, testing and deployment.
Typescript | React | Node js 86%
Website data scraping 96%
Search Engine Optimization SEO 80%
Web application security 92%
Wordpress virus removal 96%
Secure payment gateway 97%
Resume
I would like to show you about my important education and as well as few experience so you can have a basic idea about me.
Summary
Atanu Biswas
Seeking a practical position in the area of web development to utilize my knowledge skills and abilities in a maximum level that offers professional growth while being resourceful, innovative and flexible.
Communication: English, Hindi, Bengali
Gender: Male
Religion: Hinduism
Nationality: Indian
Marital status: Married
Date of birth: 1984-02-14
Contact: +91 9681154163
Education
Professional Experience
Senior web application adviser
2014 - Present
NetTrackers, Kolkata, India
Lead in the design, development, and implementation of the application layout, and production communication materials.
Delegate tasks to the 7 members of the design team and provide counsel on all aspects of the project.
Supervise the assessment of all product quality which includes application performance, UI, UX, payment gateway and security patch.
Continuous Integration deployment and production server management.
Website developer
2011 - 2014
TechBridge Consultant Service, Kolkata, India
Developed numerous websites made by WordPress and custom PHP. Product based customized website was made. Travel and transport management with Google Map integrated.
Managed up to 5 projects and tasks at a given time while under pressure.
Recommended and consulted with clients on the most appropriate business logic. Worked accordingly.
Created 4+ website and web application design presentations, proposals in a month for clients.
Download my CV to access offline
You can download my Curriculum Vitae in-case you want to access this later or offline.
DOWNLOAD
How can I help?
A DevOps and web developer's role is to combine design, business logic, deployment and security enhancement to achieve a user-facing product. To do this successfully, a wide skill set is necessary to produce a quality user experience that leads to meeting business goals. With my experience I can:
Utility Tools
Must have free utility tools for everyone. These tools are made to easier your life. If you like, share the links so others can get help from it.
Contact
If you have an application you are interested in developing, a problem that needs solving or a project that needs rescuing, I'd love to help you with it. Don't hesitate! Just throw the message and I will get back to you within ~24 hours.
Location:
Vill: Gopinathpur, PO: Moukhali PS: Magrahat, 24 PGS (S), Kolkata, Baruipur, West Bengal - 743610
Email:
Call/Whatsapp:
+91 9143872165